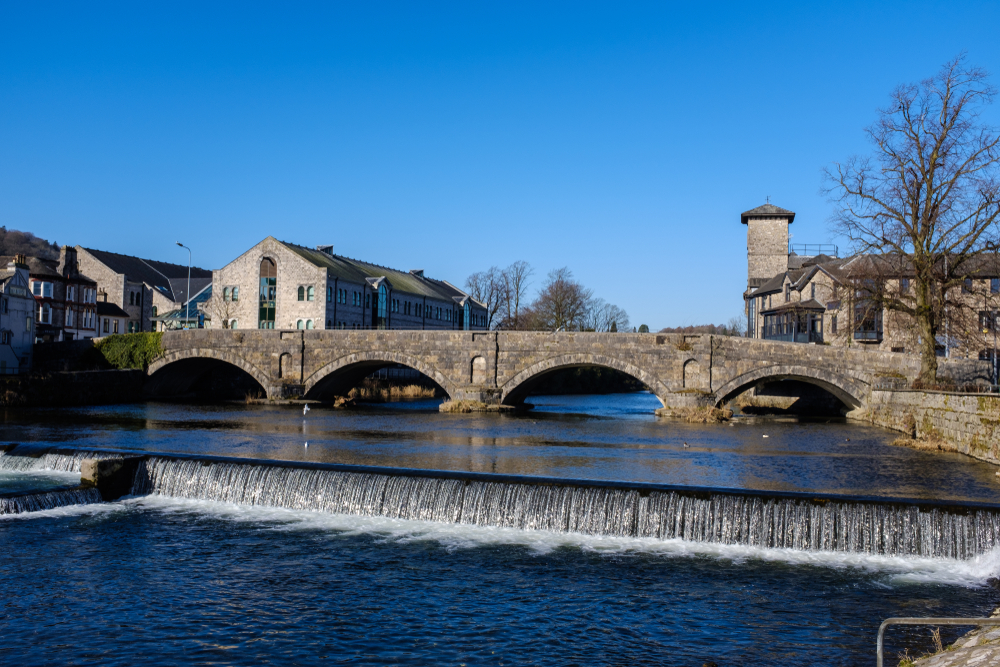 The Low Jock Scar Estate's Hidden Paradise!
Kendal is known as the gateway to the Lake District. The area was first settled by tribes and then in the first century AD by Romans. The Romans left in the fourth century, followed centuries later by the Normans as recorded in the Doomsday book. The area came under attack by the Celts, Picts, Angles and Vikings. The castle on the hill now known as Kendal Castle was thought to be built around 1183, now a ruin but well worth a visit and from here there is a fabulous view of the town. Castle Howe earth works was built around 1092. The Saturday market was granted a licence by Richard I in 1189 and the income from the fee was used to fund the Crusades. In the fourteenth century Kendal became the centre of the wool industry when the town prospered and expanded.
Today Kendal, renowned for the famous Kendal Mint Cake, is a thriving tourist attraction but, not as busy as the most famous towns in the lake district and easy to find parking. It has many historic buildings of interest including the beautiful Holy Trinity Parish church set in lovely grounds on the River Kent where there is a lovely riverside walk. There are many other historic buildings including Kendal museum, where you can learn more about the history of the castle and Abbot Hall art gallery which hosts many important exhibitions in a lovely Georgian building overlooking the river. Castle Dairy built in 1560 is now an up market restaurant but the historic building has been preserved, including a small chapel up stairs and Prince Charlie's house on Stricklandgate where "Bonnie Prince Charlie" slept on his advance to London, only to be ousted by the Duke of Cumberland who slept in the same bed the following night! As you walk along Highgate, there are many historic buildings of interest including Sandes Hospital built in 1659 and Yards that are testimony to the trade of the past, including Dr Manning's Yard where Dr Manning practiced for many years and established a soup kitchen and school for the poor. The town hall was once Alfred Wainwright's office when he lived in Kendal and Wainwright's Yard depicts in slate some of his pictorial guides.
There are many lovely tea shops in historic buildings, independent cafes and restaurants, traditional and historic pubs and of course shops. The Brewery Arts Centre, hosts theatre, music, films and exhibitions. Kendal is bursting with hidden surprises and a must for visitors to the area. The following is link to visitcumbia.com